Our Vision
Life, Love and Learning to the Full
Jesus said ' I have come that they may have life in all its fullness. '(John 10:10)
At Pilton Bluecoat Academy we aim to build the foundations of life in all its fullness underpinned by our Christian values of wisdom, compassion, justice, service, peace, perseverance, care for creation and hope, where we understand what it means to be loved and to love others within our school and our local, national and global community.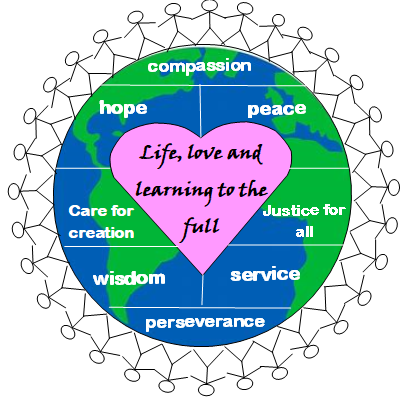 School vision/values design created by Millie in Year 5.
Fundamental to our vision to educate for life in all its fullness, we are inspired by the Old Testament leader Nehemiah's example for how to build our school community where all are valued, all contribute and all belong. To achieve this we work together on Building Learning Power, Building Communities, Building Self-Esteem and Building Futures.