A visit from Gozo The Therapy Dog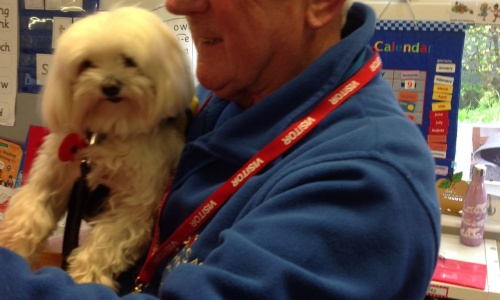 We were very excited to welcome Gozo and his owner Paul yesterday.
The North Devon Hospice is a very special place where our Head of School - Miss Leggott is lucky enough to volunteer. We had special visit from Gozo who is a therapy dog at the North Devon Hospice. He visited our classes, and we heard about how he helps patients and makes them smile. Thank you to Paul for arranging this very special visit for our school.